Wondering what to serve with chicken tortilla soup for a fulfilling Mexican meal? Here, you'll find easy and exciting sides for chicken tortilla soup (including some dips, drinks, and desserts).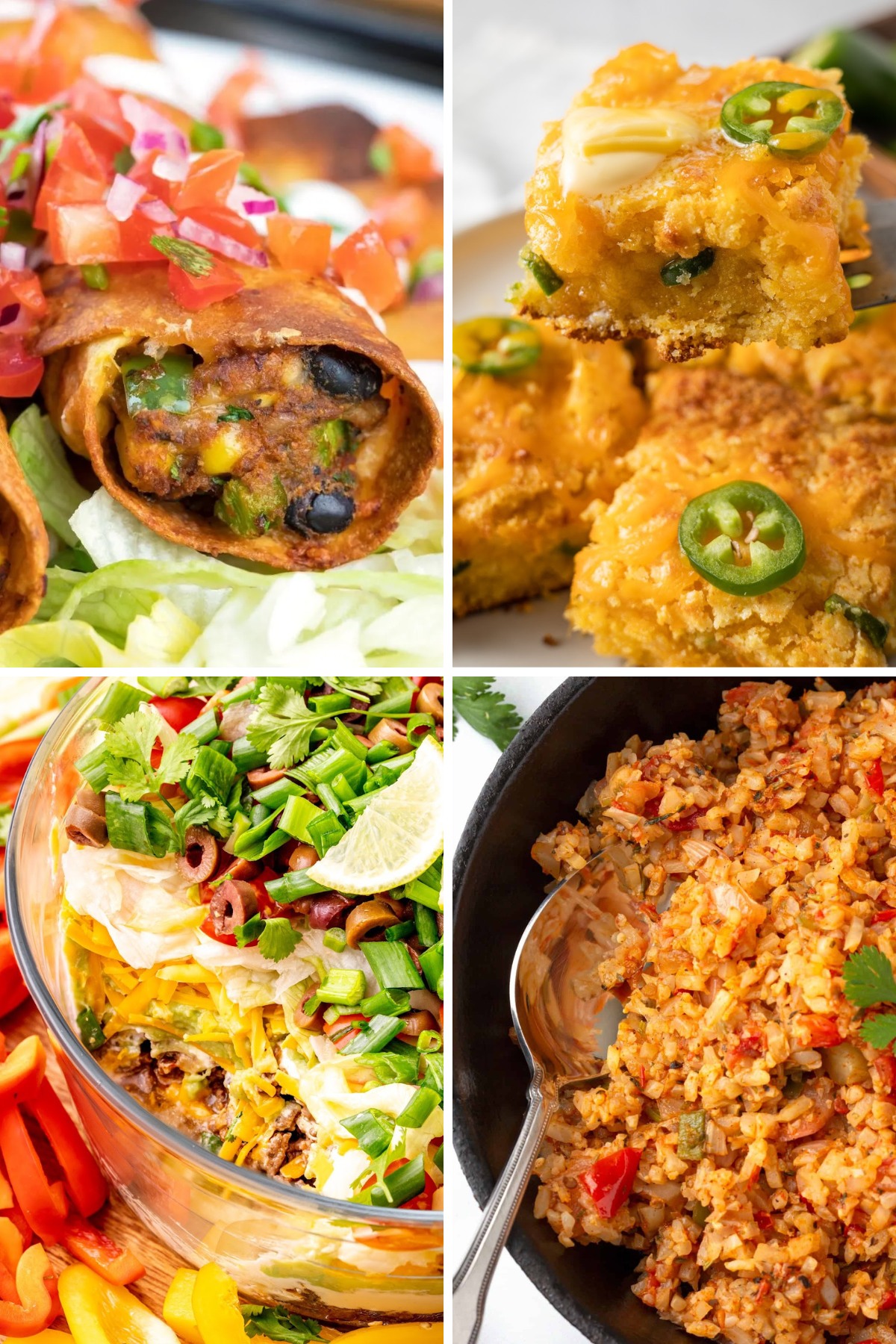 Why Share?
Chicken tortilla soup is similar to having a taco in a bowl of soup form. It's one of the ultimate comfort foods and can serve as a main dish or its own meal.
For those who'd rather enjoy it as the main course (as to the only course), I'm sharing side dishes and accompaniments to turn chicken tortilla soup into a meal.
These great options include some homemade traditional Mexican cuisine as well as some fun, inspired twists.
What Is Chicken Tortilla Soup?
Chicken tortilla soup is a classic Mexican dish that includes shredded chicken, broth, and other ingredients. You can have it as a main meal or serve it with a delicious side dish.
The main ingredients for chicken tortilla soup are:
Shredded chicken: you can use fresh or leftover rotisserie chicken, chicken thighs, and chicken breasts.
Chicken broth
Black beans
Tomatoes
Corn Kernels
Crunchy Tortilla strips
Toppings For Chicken Tortilla Soup
You can elevate your favorite chicken tortilla soup recipe with a range of your favorite toppings. Some popular options to add fresh flavors are:
A Dollop of Sour Cream
Fresh Cilantro
Pickled Red Onions
Avocado Slices
Tortilla strips
Lime wedges
Shredded cheddar cheese
Sliced or diced jalapeno
Other Chicken Dinner Side Dish Collections:
Below are side dishes for chicken Mexican tortilla soup:
What to Serve with Chicken Tortilla Soup
Use this collection of the best side dishes for chicken tortilla soup to add some more flavor and variety to your menu. From black bean salsa to frozen berry margarita, serve your chicken tortilla soup with any of these sides, appetizers and drinks to enjoy nostalgic Mexican food flavors.
FAQs
How do you eat chicken tortilla soup?
You eat chicken tortilla soup with a spoon because it's liquid-based. Some people also use things like flour tortillas to soak it up.
Why do they call it chicken tortilla soup?
Chicken tortilla soup gets its name from the main ingredients like chicken and tortilla chips or strips.