Add these bbq chicken sides to your cookout, summer potlucks, or family dinner menus. These versatile recipes include everything from classic potato salad to fresh salads and hot options like baked macaroni and cheese. Make these delicious recipes to have the ultimate barbecue feast.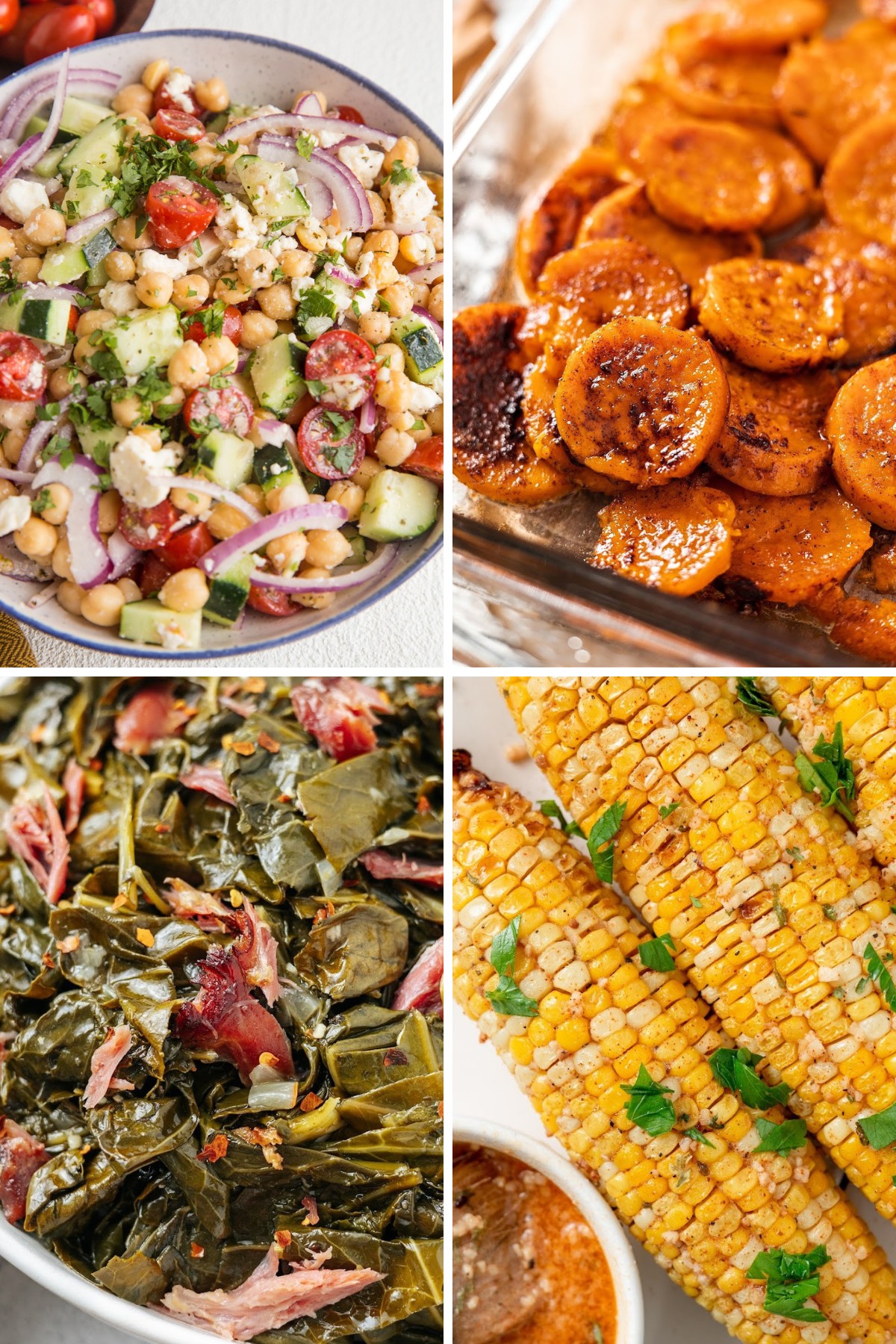 Why Share
Best side dishes: this curated list of the best bbq side dishes includes classic side dish options like creamy macaroni salad. You'll also find some new ways to take your menu up a notch.
Tried & tested, easy recipes: Most options require just a few minutes of hands-on time. Plus, they've been tried and tested, so you know they'll turn out great.
Easy sides year-round: though you'll see me focus on summer, these recipes are perfect any time you would eat bbq chicken. They'd work perfectly for a game day or weeknight dinner.
More Chicken Dinner Side Dish Ideas:
Below is a list of some of my best sides for barbecue chicken, plus other delectable options for regular days and special occasions.
Best BBQ Chicken Sides
Get ready to indulge in some seriously delicious BBQ chicken sides that will have you licking your fingers clean! From classic coleslaw to savory baked beans, these sides are the perfect complement to any BBQ chicken dish.
FAQs
How do I make my BBQ chicken sides more flavorful?
Adding herbs, spices, and other flavorful ingredients is a great way to make any dish more delicious! You won't have to worry about that with these recipes since they're easy and already packed with flavor.
Can I make these ahead of time?
Yes! Many of these dishes can be made ahead of time, which is great for busy hosts who want to prep as much as possible in advance. Just make sure to store your sides properly in the fridge or freezer, and reheat them thoroughly before serving.
What vegetarian options can I make?
Some options include grilled veggies, cornbread, sweet potato fries, or corn salad.
How do I choose the right BBQ chicken sides for my event or party?
When choosing BBQ chicken sides for your event or party, consider the tastes and preferences of your guests. You may want to offer a mix of classic and more adventurous sides, and make sure to have options for vegetarians and people with dietary restrictions. It's also a good idea to choose sides that can be made in large batches to feed a crowd. This list has plenty of options!