These side dishes for fried chicken will allow you to make the ultimate comfort food meal. You'll find a range of southern classics along with new favorites to serve with your crispy chicken main dish.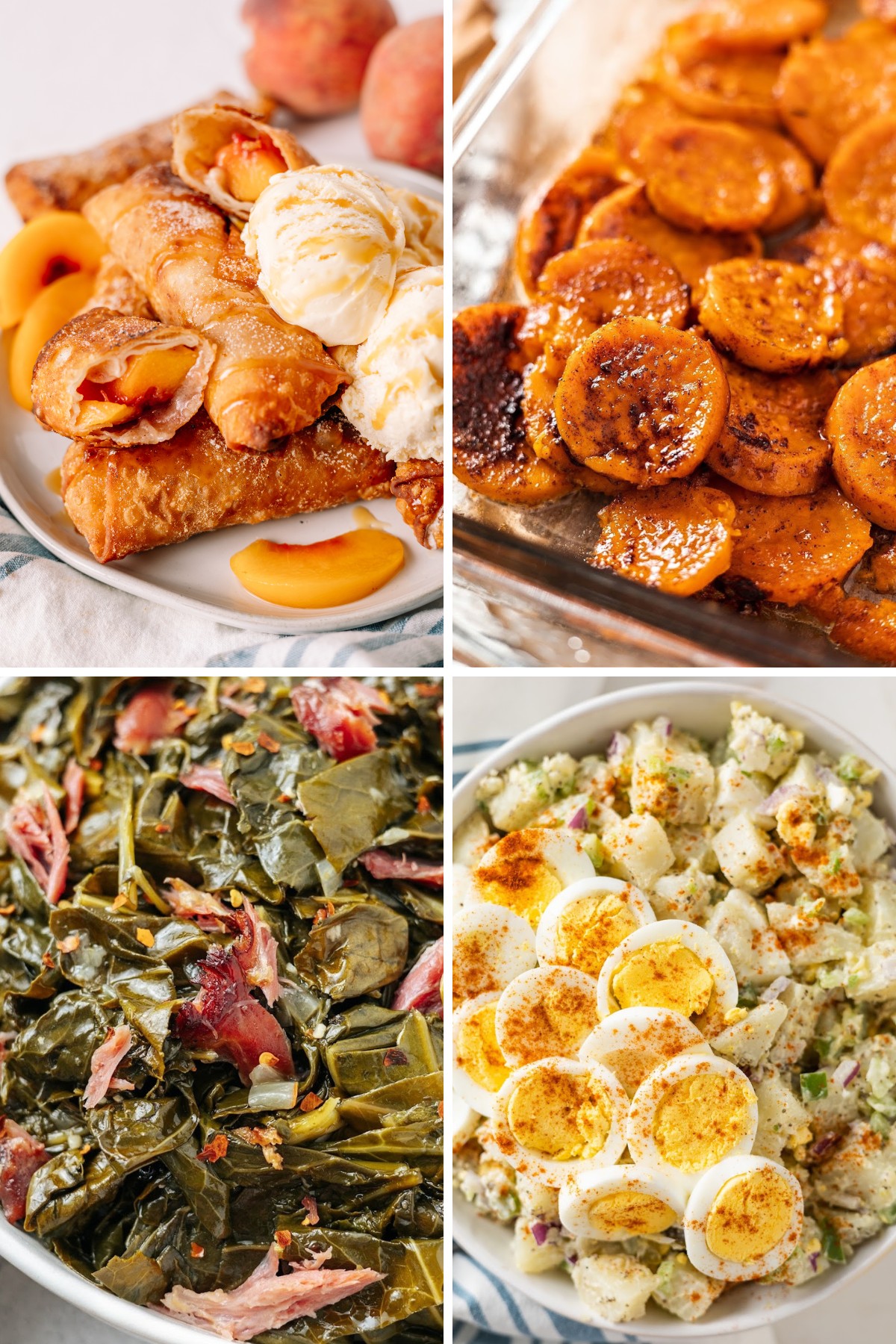 In this post, you'll find original and tweaked versions of your favorite classic sides for crispy fried chicken and other interesting options to spice up your menu. Sample some fantastic hot, cold, and vegetable sides and desserts, and find out what to serve with fried chicken for memorable meal times.
Why Share?
I'm sharing a collection of hot and cold sides and desserts to help you make the best fried chicken dinner. They include a mix of southern classics, healthier options, and fast-food copycats.
They're great options to enjoy with my air fryer fried chicken legs and air fryer whole chicken wings.
More Side Dishes for Chicken Collections
Are you ready to bring the magic to your kitchen? Below are the best sides for fried chicken – simple and scrumptious!
Best Side Dishes for Fried Chicken
Looking for the perfect accompaniments to your fried chicken dish? Our guide to the best side dishes has got you covered! Discover mouthwatering options that are sure to complement your crispy chicken, from traditional favorites to unique and creative ideas. Get ready to take your fried chicken meal to the next level!
FAQs
What do Americans eat with fried chicken?
Depending on the meal, sides for fried chicken include coleslaw and French fries (popular at fast-food restaurants) or dishes like macaroni and cheese and collard greens.