If you're wondering what to serve with chicken pot pie, you've come to the right place. Whether you need classic dishes or new simple side dish ideas to spice up your menu, this collection of the best side dishes for chicken pot pie is the perfect way to make this classic comfort food a complete meal.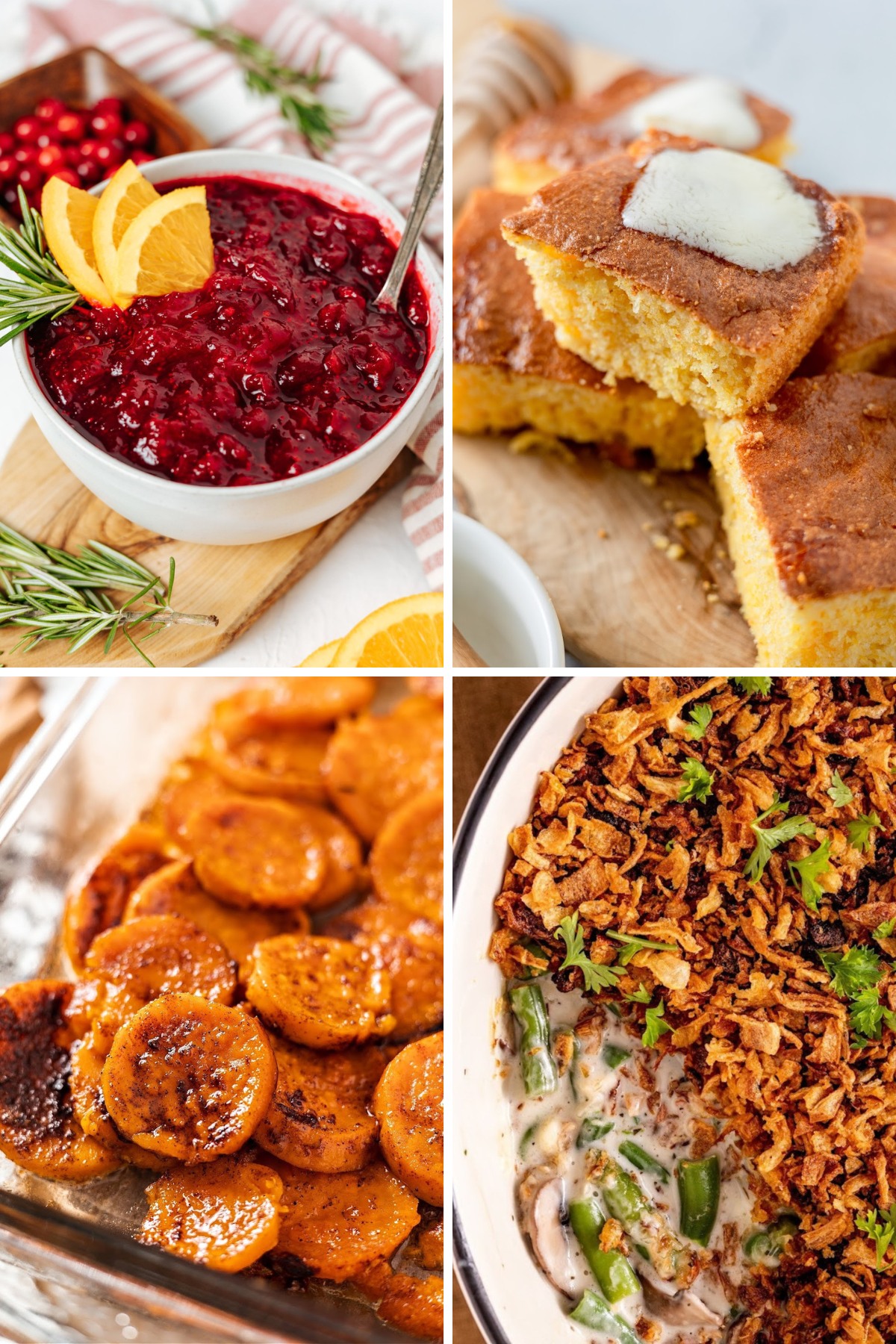 Creamy Chicken pot pie is a meaty, and veggie-rich Southern main dish with a flaky pie crust. This post is a compilation of exciting sides for chicken pot pie, from the classic corn pudding to easy air fryer squash.
I've also included low-carb variations for popular dishes as guilt-free options for those on low-carb and keto diets.
Why Share?
My hope is that you can find creative ideas of what to serve with chicken pot pie. This way, you can turn this family favorite into a complete meal with some southern comfort food dishes and healthier options.
What Is Chicken Pot Pie?
A classic chicken pot pie is the ultimate comfort food with tender chicken, vegetables, a creamy sauce, and a golden brown, buttery crust.
Though there are different ways to make it, the main ingredients in a homemade chicken pot pie recipe are usually:
Shredded chicken or rotisserie chicken
Fresh vegetables like sweet onions, bell peppers, carrots, and peas
Double pie crust
Butter & cream
Chicken broth & cream
Seasonings
The cooking time is usually just over an hour from prep to your dinner table. So, when it comes to side dishes, most people keep things simple.
More Classic Chicken Dinner Ideas
Here are some other side dishes for classic chicken main dishes:
The following side dishes for chicken pot pie will be the perfect complement to this classic dish.
What To Serve With Chicken Pot Pie: Side Dishes
Learn what to serve with chicken pot pie using this collection of the best chicken pot pie side dishes. Includes southern classic comfort foods and healthier options like simple salads or vegetable side dishes.