Wondering what to serve with chicken noodle soup? Here, you'll find some delicious recipes to take your bowl of soup to the next level. Specifically, I've compiled a list of breads, vegetables, desserts, and sandwiches to turn a bowl of homemade chicken noodle soup into a meal. Plus, you'll get ideas on what goes with chicken noodle soup for lunch or dinner.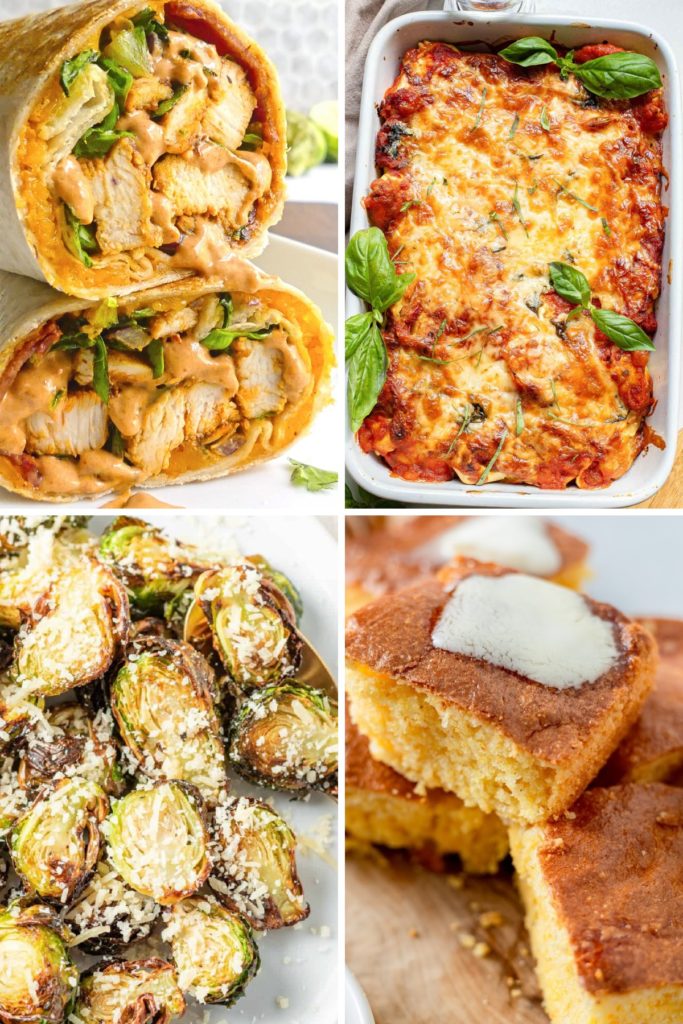 Why Share?
A big bowl of chicken noodle soup or chicken bone broth soup with noodles is classic comfort food. The juicy chunks of cooked chicken, fresh vegetables, herbs, and egg noodles are the perfect combination for winter, lazy days, or when you're feeling under the weather.
The challenge with this hearty soup, though, is that it isn't always (and doesn't have to be) a complete meal. Plus, there are more creative ways to enjoy it than with a packet of saltine crackers.
So, this collection of the best side dishes for chicken noodle soup is a great way to add some great flavor to your soup.
Keep scrolling for delicious recipes that work well for the entire family.
More Chicken Dinner Recipe Ideas:
What To Serve With Chicken Noodle Soup
Find what to serve with chicken noodle soup using this recipe collection of the best sides. Includes breads, vegetables, desserts, and sandwiches to make a your homemade or purchased chicken noodle soup a meal.
FAQs
Is chicken noodle soup a good dinner?
Yes, chicken noodle soup is a great option for dinner. Overall, it is light and easy-to-digest, but also packed with nutrients, especially if you make your chicken noodle soup with bone broth. Enjoy this soup as a complete meal or use the side dishes included in this collection to add more fulfilling side ideas.
What kind of bread to serve with soup?
You can serve chicken noodle soup with different types of bread. But, the most popular are crusty bread like a baguette, cornbread, croutons, breadsticks, and garlic bread. You'll find some recipes for all of the best breads to serve with soup in this collection.