Looking for the best sides for jerk chicken? This recipe collection includes hot and cold options ranging from Jamaican to Southern and African. You'll find traditional side dishes like Jamaican rice and golden brown plantains, but also lighter options like salads. Use this list to find what to serve with jerk chicken to make a delicious meal.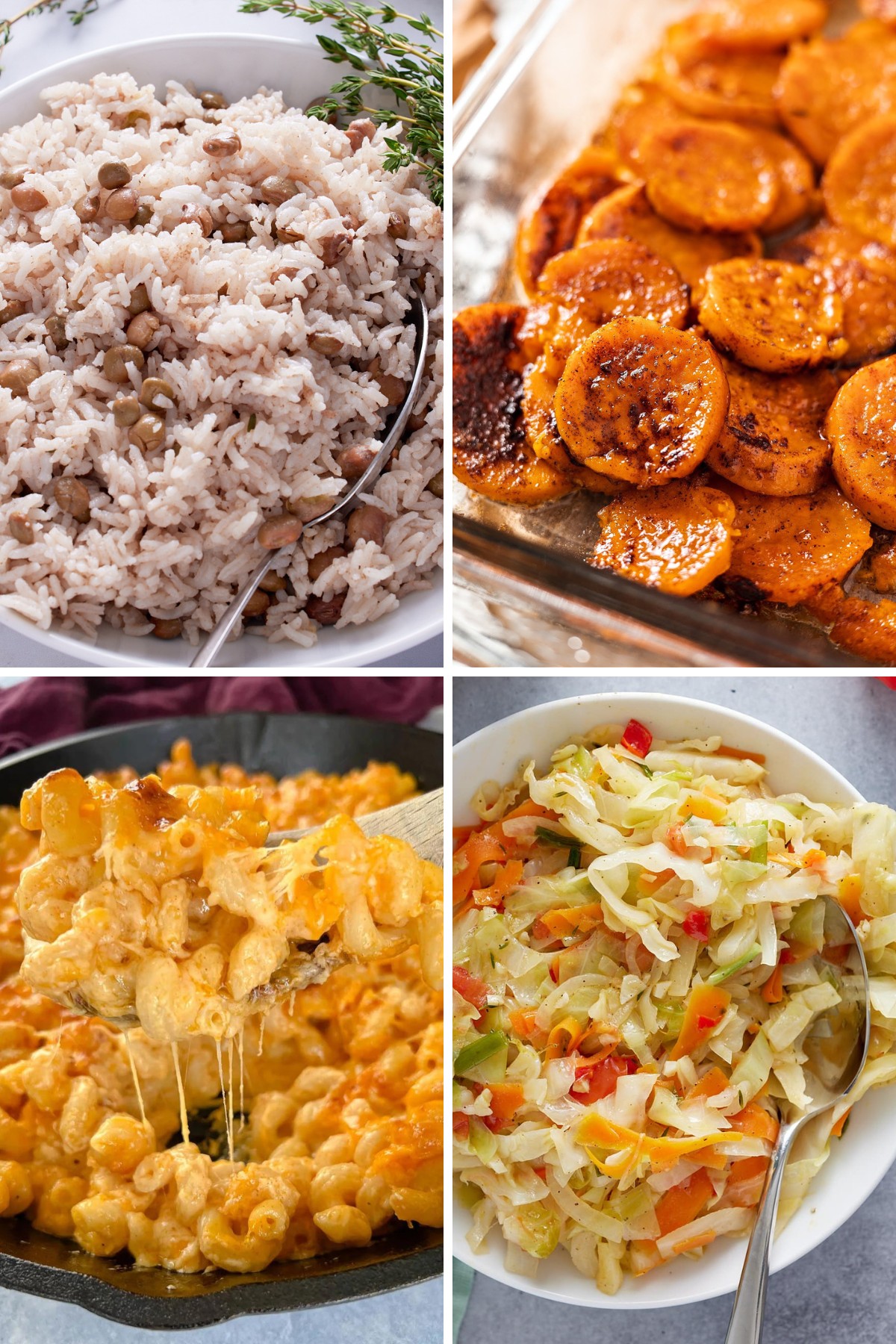 Why Share?
Jerk chicken is a classic Jamaican dish that is the perfect combo of spicy, smoky, and savory flavors.
It gets its distinctive taste from Jamaican jerk sauce (jerk marinade), which is a mixture of onions, scotch bonnet peppers (or habanero pepper), garlic, lime juice, vinegar, fresh thyme, and other herbs.
Even though spicy jerk chicken is a popular Jamaican dish, many cultures have adopted it. So, it's common to see this main course served with everything from baked macaroni and cheese and collard greens to Spanish rice.
This collection brings the best sides for jerk chicken to one place.
More Chicken Side Dish Recipes:
After using these sides to make a Jamaican jerk chicken meal, change up your menu with these recipe collections:
What to Serve with Jerk Chicken:
Use the recipes below to get ideas of what goes with jerk chicken to make a meal.
Best Side Dishes For Jerk Chicken
Find the best side dishes for jerk chicken using these jerk chicken sides recipes. Includes traditional Jamaican side dishes, Southern classics, and lighter options. Perfect for those who want to now what to serve with jerk chicken to make the best meal.
FAQs
What vegetables go with jerk chicken?
This collection includes several options like air fried broccoli, cabbage, sweet potatoes, plantain, corn, cauliflower, green beans, and more.
Is jerk chicken a healthy meal?
This depends on how the jerk chicken is prepared as well as the side dishes that you pair with your jerk chicken. As mentioned above, traditional jerk chicken includes spices, garlic, and vinegar. The meat is also typically grilled or baked. You can ensure that it stays a healthier option by pairing it with roasted or sautéed vegetables included above and serving it over options like brown rice or cauliflower rice.