These easy chicken tenderloin recipes are delicious and quick. They're perfect for busy weeknight dinners or days when you want to have something light and fun. Pair these chicken tender recipes with your favorite dipping sauce or add easy side dishes to make a chicken meal.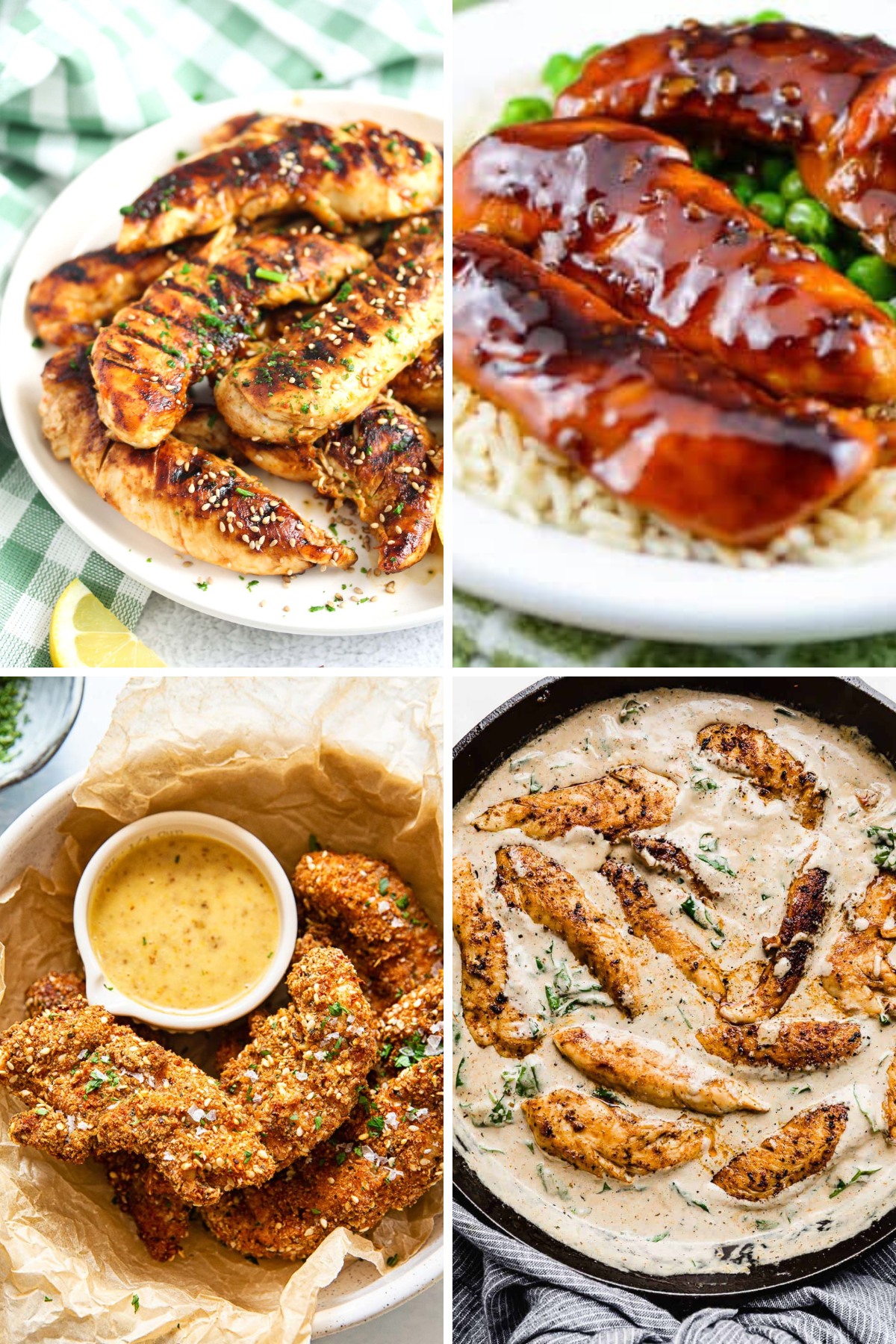 Why Share?
Chicken Tenders (chicken tenderloins) are budget-friendly and easy to find in the grocery store. However, meal ideas with them can get a bit boring.
This collection of some of my favorite chicken tenderloin recipes includes a range of family favorites like crispy chicken tenders, as well as some other healthier chicken tenders options like these frozen chicken tenders in the air fryer and pan-fried chicken tenders that fit a low-carb, gluten-free, and/or keto diet.
How To Make An Easy Chicken Dinner
Pair any of these chicken tenderloin recipes with sides for chicken tenders, which include everything from simple side salads to dips.
You might also enjoy these collections:
Below are simple chicken tenderloin recipes you'll enjoy cooking and eating:
Best Chicken Tenderloin Recipes
A collection of the best chicken tenderloin recipes that are sure to satisfy your cravings and impress your taste buds. Whether you're in the mood for something savory, spicy, or sweet, I've got you covered. Perfect for those who are tired of the same old chicken dishes and looking for some new, tasty chicken dinner ideas.
FAQs
How do you cook chicken tenderloins, so they aren't dry?
Cook meat that is at room temperature as to meat that is right out of the refrigerator. Do not overcook them. Use tried and tested recipes like the options included here.
What's the difference between a chicken tender and a chicken tenderloin?
Tenders can include chicken breast cut into strips or the actual tenderloin. Tenderloin is part of the breast. Most people use the terms interchangeably, though.
How long does it take to cook chicken breast tenderloin?
Generally, chicken breast tenderloin has a quick cook time of about 30 minutes or less.
How do you know when chicken breast tenderloins are done?
When chicken tenderloins are done, the internal temperature of the meat should be 165 degrees (according to an instant-read thermometer). Other ways to check for doneness are to feel the meat, poke the meat to see whether the juices are red or clear, or check whether the meat shrunk.